Strange Nature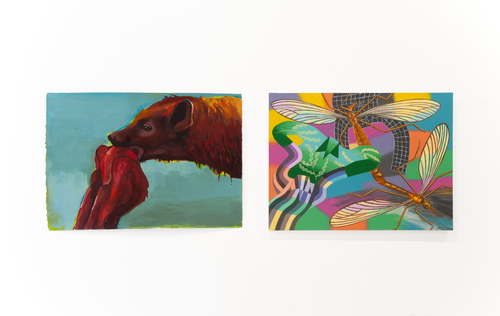 A series of new works were included in the exhibion Strange Nature, a two-person exhibiton with painter Nancy Mdladenoff, at Peep Projects in Philadephia from June 28-August 19, 2021.
---
49.5 at 601 Artspace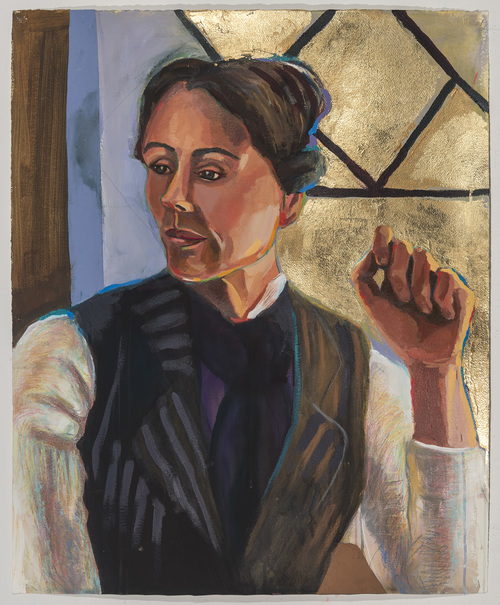 Untitled (Ann Lister),(2020, 36" x 30", Acrylic, ink, collage, gold leaf with pastel on paper) will be included in a project by artist's Susan Hamburger and Jessica Hargreaves: 49.5 at 601 Artspace, 88 Eldridge St. from November 13, 2020-January 31, 2021. Work in the show will be presented in a salon style installation: The artists in the show focus on images of woman in power. The images"engage in in a multipilicity of issues among them the legacy of colonialisim; the impact of climate change; the prevalence of gun violence; civil, gay and human rights, immigration policy; and mental health care," with mixed media artists: Jaishri Abichandani, Oasa DuVerney, Roya Farassat, Rebecca Fortnum, Scherezade Garcia, Susan Hamburger, Jessica Hargreaves, Melora Kuhn, Margaret Murphy, Annysa Ng, and Emily Roz.